The iconic Melodium 42B ribbon microphone originally built by Charles Boutelleau and Émile Furn in Paris in the early 1940s, is back.
The Rebirth of a Legend
Rebuilt and optimised by the expert team at Kerwax, the 42Bn revives one of the biggest and most well-regarded ribbon microphones. Learn More ››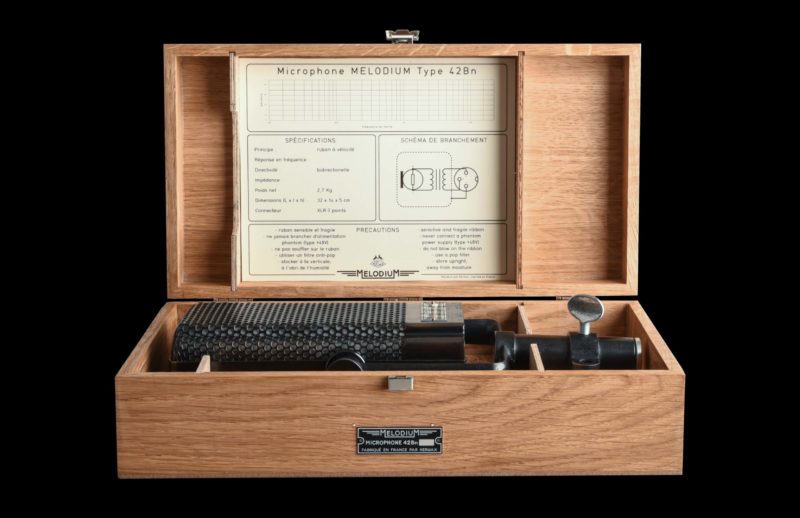 The Melodium 42Bn
The largest ribbon microphone ever made, recreated for the 21st century.

Original magnet technology using 4 x AlNiCo 600 magnets, creating a closed magnetic loop that provides a warm, smooth, and organic sound, like the original one.

A vintage aesthetic combined with modern improvements designed with classic and modern studio needs in mind.

Designed and 100% handbuilt in France using ecologically sustainable practices and locally sourced parts.

Less than 1% plastic, 100% recyclable.